About the workshop
Sous Vide is viewed by many as an unsafe method of cooking and as stated by (J. Faber & K. Dodds 1995). "One case of food poisoning can affect everyone using the sous vide technique. For this reason training on different levels is needed to improve safety and to define more meaningful safety criteria for this type of food. "
Sous vide done correctly is a very safe method of cooking and indeed can overcome many of the issues surrounding modern eating trends eg undercooked burgers. This course aims to dispel many of the myths surrounding sous vide, educate on safe sous vide cooking and its use in practice. This innovative course is aimed at EHOs, Trainers, Head Chefs and anyone who wants to understand this method of cooking.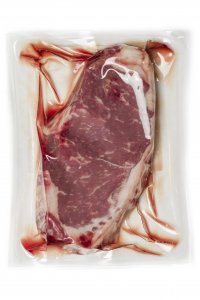 About the trainer
Mike Stigwood is an ex Local Authority Environmental Health Officer with 40 years experience in the field. After 19 years in Local Government working for a range of local authorities he left to set up his own Environmental Health consultancy, MAS Environmental, in 1994. As a private consultant Mike has provided advice and training for a wide range of industries and businesses including local authorities and the University of Cambridge.
He has a passion for all things Environmental Health and been involved in many food safety cases both as an enforcer and a food safety adviser. He is a keen cook and enjoys trying different methods and has spent many years focusing on the sous vide method of cooking. He has undertaken research on the theoretical side looking at thermal death time (a concept used to determine how long it takes to kill a specific bacteria at a specific temperature) and how sous vide cooking can be practically carried out safely in a working kitchen.
Drawing from his knowledge and experience as an enforcer, food safety consultant and cooking-for-fun he has written this course to assist local authority officers when carrying out inspections, trainers when delivering food safety advice, head chefs who currently use the method or wish to introduce the method into their kitchen and for anyone with an interest in this method.
Not the course you're looking for? View all courses and dates